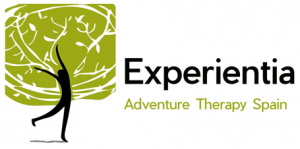 Experientia is pioneering in the implementation of Adventure Therapy in Spain: an innovative methodology that uses adventure activities and experiences in nature as tools for the psychotherapeutic process.
We are an interdisciplinary team of health professionals and professionals of social intervention with various specializations and with international experience in this methodology.
We develop therapeutic programs (clinical, psychosocial and prevention), tailor made, for organizations (hospitals, clinics, educational centers, associations, etc.) that work with different groups.
We are co-founders of the Adventure Therapy Europe network (http://adventuretherapy.eu) and members of the Adventure Therapy International Committee.
As pioneers, we believe in the responsibility of promoting high quality standards and ethical guidelines in our programs.
Website: www.asociacionexperientia.org  
Presentation: